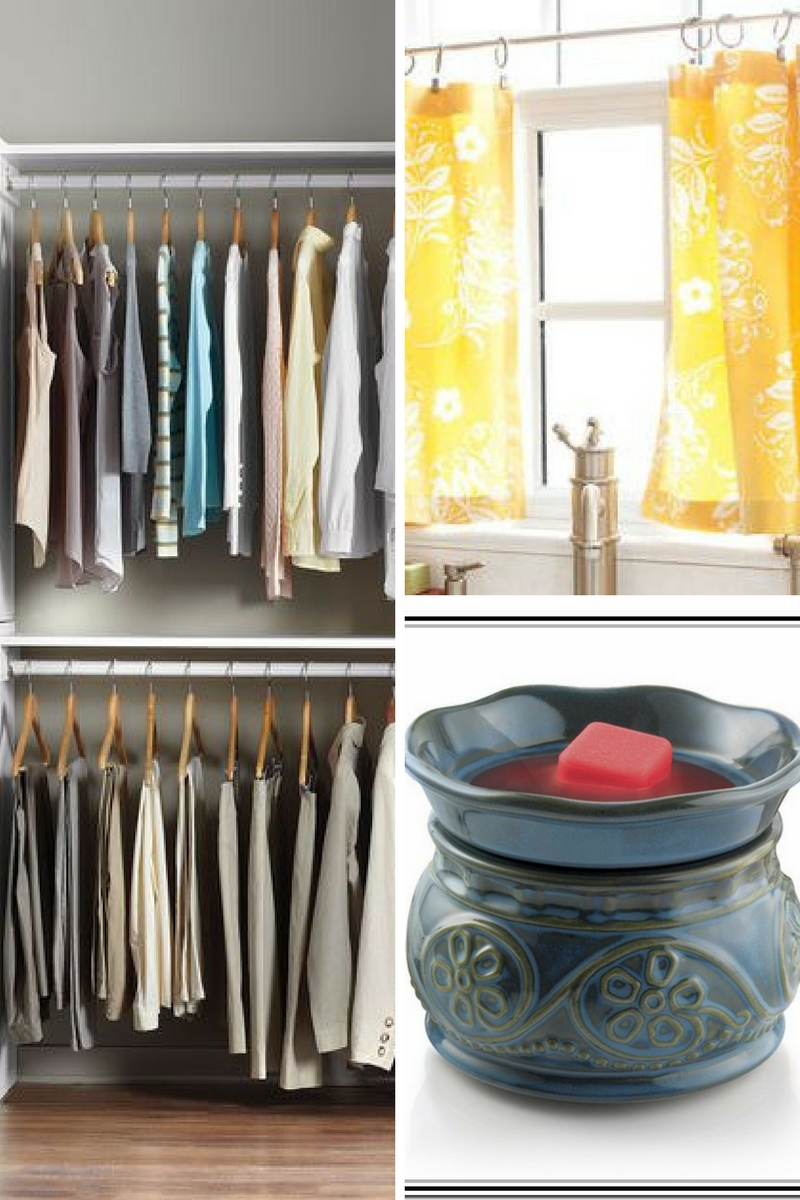 When you're selling your home, you want two things: to get the best price possible and to sell as quickly as possible. And while there's an awful lot of advice out there as to what will make your house most appealing to buyers, a lot of that advice may seem contradictory. Well, we're here to tell you that's just not so. Read on to see how supposedly conflicting advice is actually complementary. . . it's all part of the yin and yang of getting your house sold.
• THE PRICING / SPENDING DILEMMA

Respect and trust your agent's advice. They're experts. And they want your home to sell, too, because — aside from their genuine desire to help you — that's how they earn their commission. So really listen to them and study the CMA (comparative market analysis) they prepare for you. If they're suggesting a price for your home that is lower than you expected, don't be offended. They're not putting a price on your memories, your hard work, or your personal taste. They simply know what the market will bear. Remember: a house is a commodity — not a true product — and buyers ultimately decide what a home is "worth."
On the other hand . . . even if the initial asking price is somewhat lower than you expected, you're still going to have to spend some money to sell. It's an inverse version of "you get what you pay for." Outdated or quirky wall colors? Get them painted! Leaky faucets or shower heads? Fix it yourself or call a plumber. Kitchen wallpaper with a repeating motif of pots and pans? Pay someone to remove it professionally (please!). Whether the questionable home feature was something you loved or something you merely tolerated, potential buyers may not be so forgiving.
• THE DEPERSONALIZE / WARM & WELCOME DILEMMA
Yes, all those cliches you've heard are true. Most potential buyers will have trouble "seeing" themselves living in your home if it's chock full of family photos, sports team memorabilia (what if they favor a different team?), and a few too many pieces of wall art with "cute" sayings. Trim, pare, and reduce as many of these items as you can . . . you'll enjoy them all the more when you move into your new home.
On the other hand . . . you want potential buyers to feel that they're walking into a well-loved home. Play to their senses so they form an emotional connection with your home. If seasonally appropriate, have a fire burning in the fireplace. Soft music and pleasant home fragrance (consider scented wax squares in an electric melter for safety's sake) are welcome no matter what the time of year. And do be aware of smoke, pet, and food odors and do what you can to eliminate them.
• THE DECLUTTER & STORE / DECORATE & STAGE DILEMMA
Yes, you do need to declutter! It's not enough that kitchen countertops be clean — they must also be empty of even such useful items as toasters and blenders. When you have a showing scheduled, it may be tempting to shove everything in the closet, but don't. Potential buyers always check out a home's closet space. (If you're in a rush to tidy the house, shove everything under your beds!) In fact, investing in closet organizers is good idea. Most experts suggest that 25 percent of your closet space be unused to create a feeling of space. Your real estate agent will probably also advise that you rent storage space to temporarily rid the house of anything that makes rooms look crowded: heavy window treatments, too many chairs in the living room, boxes of old board games threatening to spill out of cabinets. Heed this advice, because it's an expense well worth it. And, please — always keep personal items well out of sight! Those sweaty socks lying on the floor from your morning workout? Not so cool.
On the other hand . . . once you've stripped the house down to its basics, it may be time to add a few key touches. Yes, we're talking staging. A pretty throw draped over a chair. An area rug in the entryway. A vase of cut flowers in the kitchen right next to the color brochures your agent provides. The dining room table set for a dinner. Just as you'd want to look your very best for a job interview, make sure your home looks sharp for its "interview."
• THE OPEN IT UP / TAKE A HIKE DILEMMA
And finally, if you have to choose between dark and cozy and light and sunny, always choose the latter. Before showings, open houses, and broker tours, open blinds and curtains (and as mentioned earlier, seriously consider getting rid of heavy curtains to begin with). Turn on lamps and ceiling lights. On mild days, open a few windows and let a breeze blow through. Make the house feel accessible, welcoming, and friendly.
On the other hand . . . potential buyers are there to make friends with your house — not you. Always leave during showings. Always. Although this can be difficult at times — especially if you have small children — the effort is well worth it. If you've put time and money into decluttering and staging so that buyers can picture themselves in your home, it won't matter a bit if you're sitting there watching TV (or worse, looking at buyers looking at your house). Three little words: hit the road!
So that's it. Consider these points, and you will achieve the tranquility of a successful sales experience!