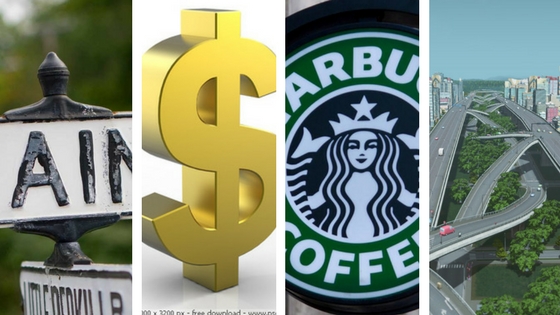 Your dream house. You can picture the cozy window seat, the gourmet kitchen with integrated refrigerator, the outdoor entertaining area with the built-in brick grill. But when it comes to resale value years down the road (or even your own happiness three weeks after you move in), none of the bells and whistles matter unless your dream house is well located.
The old mantra "location, location, location" is as true today as it ever was, but what specifics are involved? Here are four key points to keep in mind when house hunting.
EYES TO THE FUTURE
Look around. Are people spending money to improve their homes in the neighborhood? Are they adding sunrooms, replacing old siding, updating entire facades? Good chance they have faith in the neighborhood and plan to stay. Low turnover generally means property values will rise, in part because inventory will remain low.
What about the town itself? Are corporations moving there to set up headquarters or branch offices? Is the city council committed to community projects such as growing the downtown shopping district, prettying up neighborhood parks, or building a bandstand or other community facilities?
Some agents even tell their clients to consider the Starbucks Principle, which states that if you see a Starbucks being built (or more than one) in a town or neighborhood, the coffee giant — with its vast marketing research resources — has probably determined that the area is economically thriving and viable for the foreseeable future.
NEIGHBORHOOD & TOWN
Obviously, if you have children, you want to be close to schools — exactly how close is up to you. What is the quality of the schools? Your agent should definitely be able to help you determine this, but you can also do your own research on sites such as niche.com.
Convenient shopping, especially for groceries and other necessities, is also important. Are these key resources a short drive away?
Even better — according to some — can you walk to schools and stores? A neighborhood's "walkability score" is getting to be more and more important, as many young couples who formerly lived in the city increasingly dislike having to drive everywhere in the suburbs, choosing a "greener" lifestyle instead.
Homes will generally appreciate more slowly and in incremental amounts the further you get from a major city. Of course, if you like the quiet life, this might not matter to you. Also, think about the personality of the town itself. Does it appeal to the aspiring country club set, while you couldn't care less about keeping up with the Joneses? Or is the town well-known for political leanings opposite of yours? In that case, you might not find many people to hang with while watching your daughter's Little League game.
A LOT ABOUT LOTS
When you think about buying a house, you're no doubt picturing the house itself, but the lot is just as important, if not more so. After all, you can change the house that sits on a lot, while the reverse isn't true. That being said, do you really want a huge lot? What you gain in privacy, you'll lose in time spent in yard maintenance and grass mowing — not to mention the additional costs of watering, fertilizing, and landscaping.
On the other hand, a big suburban behemoth sitting on a small lot (probably the product of an infamous nineties "tear down") may leave your kids with no place to play and you with no place to sit outside. Are you prepared to spend a lot of time just looking out the windows for your daily dose of nature?
In major cities, where space is at a premium, corner lots are generally desirable. In the suburbs, it could go either way. While some homeowners like having a showplace home on a visible lot (with the bonus of plenty of street parking), others shy away from the excess traffic noise they'll encounter.
There are innumerable aspects of "micro location" to think about, too, which is why it makes sense to visit a property multiple times before making an offer. Does your potential neighbor have two or three barking dogs? Does that beautiful master bedroom overlook the parking lot of a convenience store? In both townhomes and condos, end units — generally larger in size and almost always quieter — not only cost more initially but also appreciate more over time.
VALUE & PRICING
You'll see greater increases in property values when you buy a less expensive home in a so-called better neighborhood, rather than buying the biggest and best home in a less expensive neighborhood. If you've found a house that's almost what you're looking for, and you're thinking of making improvements after you move in, think again. You don't want to improve house "beyond the neighborhood." Similarly, don't make improvements that are only meaningful to you.
For example: a second story on a former ranch house that still only has a one-car garage, an in-ground pool that takes up most of the backyard on a home in the Midwest (where you can only use the pool a few months of the year anyway), elaborate home theaters in the basement: these are the types of upgrades that may be perfect for you but a nuisance to potential buyers 10 years down the road.
At the beginning of your house search, you set yourself a carefully considered price range, and you obviously expect your agent to negotiate on your behalf to get the best price possible. But don't forget the innumerable closing costs: loan origination fees, home and pest inspection fees, appraisals, moving costs — it all adds up. Finally, that dream house in the ideal neighborhood also comes with corresponding property taxes and possible homeowner's association dues. What can seem to be an affordable home at the beginning can wind up being a barely affordable financial albatross. You're responsible for determining what you can afford — not your mortgage lender.
When all is said and done, no one rushes into a decision about a major purchase like a new home. But even if a house has dream features like a wine cooler in the kitchen or a sumptuous walk-in closet in the master bedroom, location-specific problems can make it a financial nightmare. Always be willing to walk away.