It's hard enough to get up the energy to give your house a much-needed cleaning (unless you're one of "those people" who really likes to clean!), but it's even harder to do so when your cleaning supplies are scattered around the house, misplaced, or were simply never restocked when you finished them. (Possibly you haven't even bought them yet?) Make it easier on yourself by taking one afternoon to organize and re-stock everything first. You'll be grateful the next time Mom comes to visit and you want the house to look "just so" – and quickly!
Bins & Baskets. The Dollar Store, Target, Amazon: the world of retail is full of canvas and plastic bins just waiting to keep your cleaning supplies organized. Make if fun for yourself and buy pretty ones that match your decor or personal style. Different sizes are a must, from small containers for sponges to larger ones for rolls of paper towels. It's a good idea to label bins, too, by cleaning function: Floor, Wood, Glass, etc. Keep an empty one on hand, too — think of it as your Work in Progress bin. Each time you tackle a cleaning project, gather the supplies you'll need that day.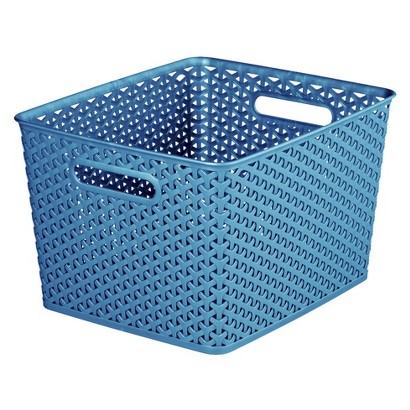 Lockers. If you're lucky enough to have a mudroom, entryway, or laundry room with built-in lockers for your kids' jackets and backpacks, consider adding another one just devoted to cleaning supplies. Rather than lots of open space, as in a home locker, consider several shelves — big enough to hold those bins we're so fond of — with space for brooms and mops, too.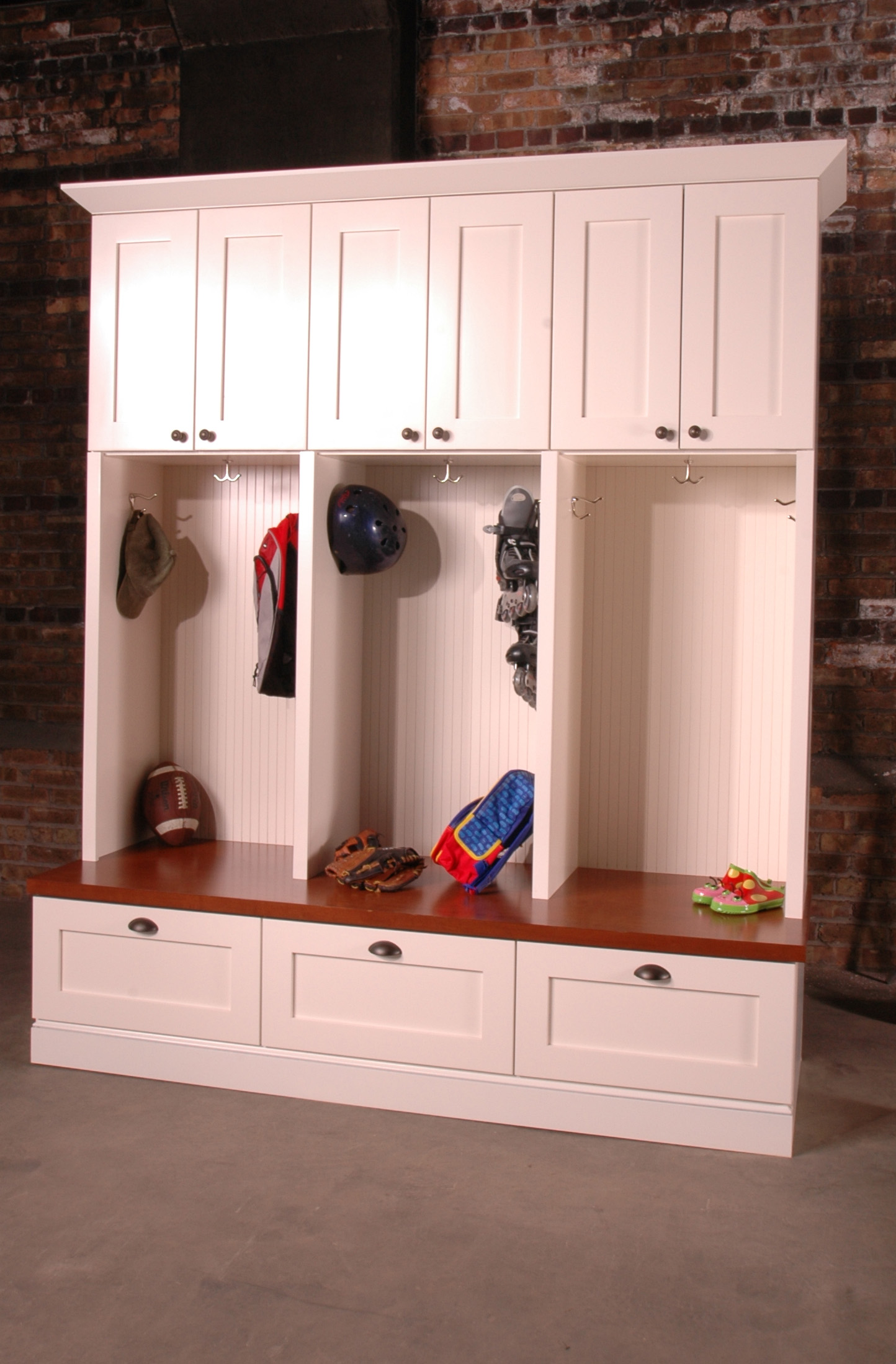 Peg Board. Julia Child famously kept all her kitchen knives and tools on a pegboard, with the outline of the object drawn right on the pegboard so she could easily return items where they belonged. And, of course, pegboards are an old standby of Dad's workbench. Consider a similar system for your cleaning supplies. By adding hooks of various shapes and sizes, you can store cleaning gloves, scrubbing brushes, rags, dustpans, and more.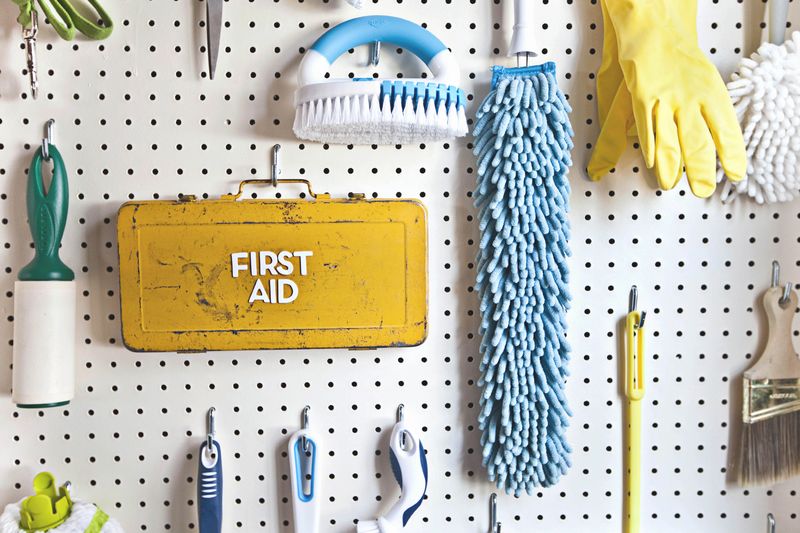 Rolling Utility Cart. Handy if you live in a ranch house, rolling metal carts (IKEA has lots) allow you to just load up all your supplies and take them from room to room as you clean. Add to your organizational wizardry by loading the cart with the aforementioned bins. If you live in a two-story house and your budget and storage space allow, consider a fully stocked cleaning cart on each floor. After all, you'll wind up using the same amount of cleaning supplies over time.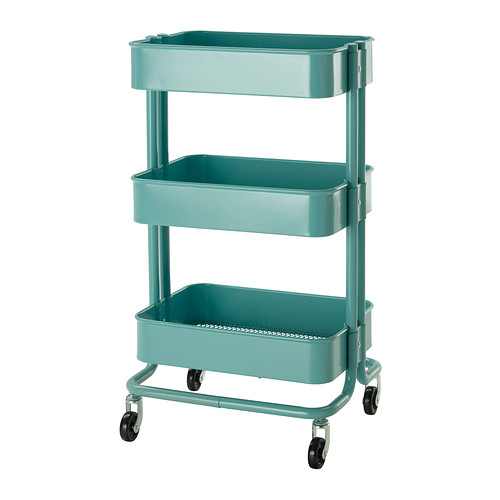 Shoe Caddy. You already know that a plastic over-the-door caddy is great for storing your favorite high heels and flip flops. But hung on the door of a mudroom, a pantry closet, or a laundry room, that same caddy becomes your new best friend. All those little pockets are great for storing spray bottles, feather dusters, wet wipes, even hand brooms. Genius!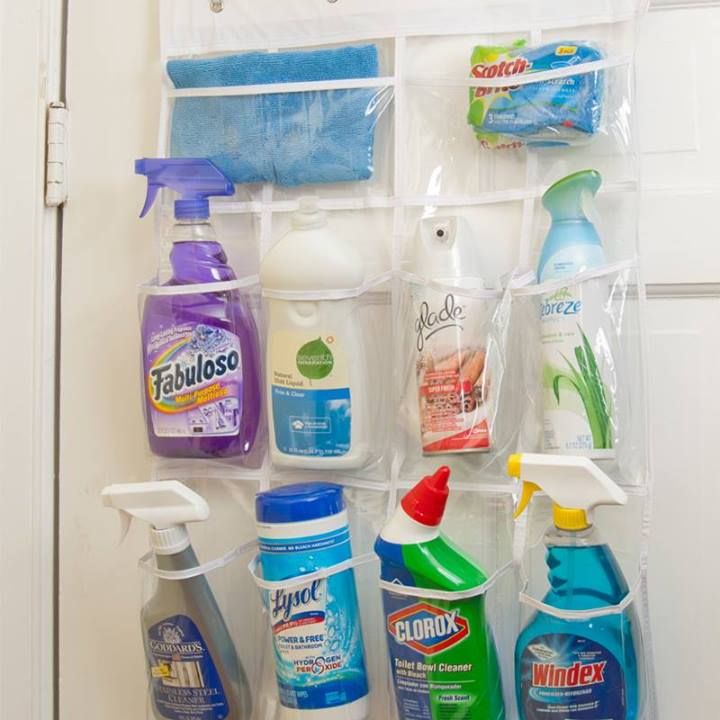 Tension Bar. If your home's storage space doesn't run to lots of closets, you probably store cleaning supplies under the bathroom or kitchen sink, right? And you're probably also tired of all the clutter — not to mention the way the bottles fall over when they're on the empty side. Here's an easy fix: buy an inexpensive tension shower rod and place it in the cabinets beneath your kitchen sink or the vanity under your bathroom sink. The nozzles on the spray bottles provide built-in "hooks" for hanging, and they'll no longer in your way!