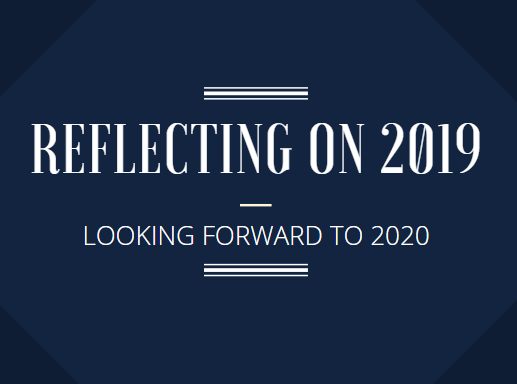 As 2019 draws to a close, I realize that on Memorial Day 2020, I will celebrate 15 years of being in real estate. My, that sure went by fast! Reflecting on my (almost) 15 years of experience, real estate is not what I thought it would be – some days, I have felt on top of the world, invincible. Other days have unfortunately made me nearly throw in the towel and literally want to curl up in a ball in the corner. One thing is for sure – this career keeps me on my toes. I never know exactly what to expect from one day to the next. 2019 has certainly been a year of challenges for me, probably the most difficult year I have experienced in business. I thought that I would show some vulnerability and write about what I have learned this year, what I am taking away from it, and also some things I would say to my younger self if I had the chance, before I started in the business all those years ago.
_____________________________________________________________________
Lesson #1: You cannot make everyone happy; it's simply not possible. This has been a hard one for me to grasp. To be honest, I still struggle with this one. Naturally, as a person, I want people to like me. I'm a people pleaser and, unfortunately, a perfectionist. When past clients don't come back as clients, or when a current client wants to "change directions," it's natural to want to take it personally. It is also tough, because people have told me "it's not personal" or "please don't take this personally"- more times than I can count. The issue is real estate, by nature, is a personal business. Guiding someone in the home buying or home selling process is very personal. For anyone to tell me to not make it personal is almost like an oxymoron. So instead, I choose to adopt the mentality that I can take it personally as long as I remember that I cannot possibly make every person happy. There is a mold for every shape.
Lesson #2: Focus on the things that you can control. In real estate, there are so many things outside of our control. For example, the buyer not being approved for their loan, the buyer committing fraud/providing false statements, the home being in poor condition, the seller not wanting or able to make repairs/offers credits, other parties in the transaction not holding their weight, the appraisal coming back short, the list goes on and on. Considering it all, it's a miracle that closings do actually happen. I've realized that at the end of the day, if I have literally done everything I can do to get a transaction to the finish line, then that is all I can do. Which leads me to…
Lesson #3: Mistakes happen. And not intentionally. What I mean is honest, human mistakes. Some will be small ones, and others will be huge ones. I've personally had some doozies over the years – one that cost us $1500 and another that cost us close to $10k. The key is to learn from them, hope never to repeat them, and move on.
Lesson #4: There will always be another chance, another opportunity. Don't dwell on the shots that you've missed. I used to really get upset over that listing that I didn't get, or the buyer that decided they didn't want to work with me. I would review in my head how the last appointment went, or what went wrong. The thing is, sometimes nothing happened. I didn't do anything wrong. They just decided to go with someone else, that's all. There will always be another listing appointment tomorrow, later this week, or next week. Same with buyers. As one of my previous managing brokers would say to me, "Alice, you only need to know one word in this business. NEXT!"
Lesson #5: Make sure that you have the right people working with you, and that they are aligned with your focus and goals. This is a lesson I have learned the hard way, multiple times. This year, I imploded my entire team down to just myself and one other member. Some was by my choice, and others, unfortunately, left abruptly of their own accord. I re-built, and now we are back as a solid team of 6 at the close of this year, which I've realized is quite a feat to accomplish in a short 6 months' time. I have learned to take my time with the recruiting and interviewing process, and also to part ways quickly when it is no longer a good fit.
Lesson #6: Focus on yourself. Do not pay attention to what everyone else is doing. Focus on what you need to do and get it done. There are so many things that you can squirrel on. The next flashy marketing thing, what may be working for the agent who sits next to you, etc. This year especially, I've forced myself to go back to the basics and what has worked for me in the past.
Lesson #7: For the past clients that adore you, and keep sending more business to you, treat them like royalty – because they are. The past clients that I have worked with multiple times over during the past 15 years and have repeatedly referred me to several of their friends & family (you know who you are!), I am so eternally grateful for you. I wish that there were more people like you in the world, even though I know that it would make it less special. This coming year, we are stepping up our "A List" game, so be on the lookout for exciting things!
Lesson #8: There is a natural order, or karma, to real estate. You may or may not believe this, but I definitely do. What comes around truly does go around. I have learned always to be kind, no matter what. If I get the opportunity to take over a listing from another agent, I don't rub it in their face. I don't post on social media "look what we did when the prior agent couldn't get the job done" sort of post. On the flip side, when we lose a listing, or when another agent gets it sold instead, we try not to spend too much time pouting about it. I like to believe that we will get the next round, because there will always be another round (see Lesson #4).
Lesson #9: For me, real estate isn't a job. It's even more than a career. It is a business that I'm building with my teammates, so that we can start building a legacy. I would like to leave something behind that is worth something. No offense to the other Realtors out there, but I don't want to show homes until I'm 75 years old and then die. I'm a builder by nature, and that is honestly what drives me every day: knowing that I'm contributing not only to my and my family's future, but also to each one of my teammate's futures and their families as well. This is something I didn't really discover until the last few years of being in real estate, and I truly wish that I would have come to this realization sooner!
Lesson #10: This one is connected to #1. You need to be strong. People may end up hurting you in this business. Sometimes, even your best friend, family members, team members, etc. will "betray" you and decide to work with someone else. I'm not going to lie, it doesn't get any easier, but you do develop a thicker skin in the process. Again, you need to understand that they are only doing what they believe is in their best interest. Again, the best thing you can do is focus on what you need to accomplish and on everything you DO have. If you focus on the positives and what you DO have versus what you don't have, the positives will multiply – I promise.
_____________________________________________________________________
So that's a wrap. I'm sure I will learn many more lessons in my next 15 years. I really do love what I do, and I wouldn't change the decision that I made for the world. Wishing everyone an amazing 2020!