When The American Dream first reached out to us, I didn't know what to think. They really wanted to put me on TV? I was so excited for the opportunity that I rushed to apply.
We were all thrilled a week or so later to hear that I had been selected as one of the handful of agents to represent the Chicago area! After the exhilaration settled down, the nerves were quick to settle in. How would I do on camera? What would I say? What was I going to wear??
The team and I got to work determining what our first segment would be. It turned out to be a relatively easy decision: show what we do best and start with one of our lovely listings! The home we chose to feature is a beautiful, completely renovated farmhouse here in Naperville, located at 8S125 Indiana Ave. The builder of this home, Scott Mathieson of M House Development, was excited to participate in our walkthrough of this unique property.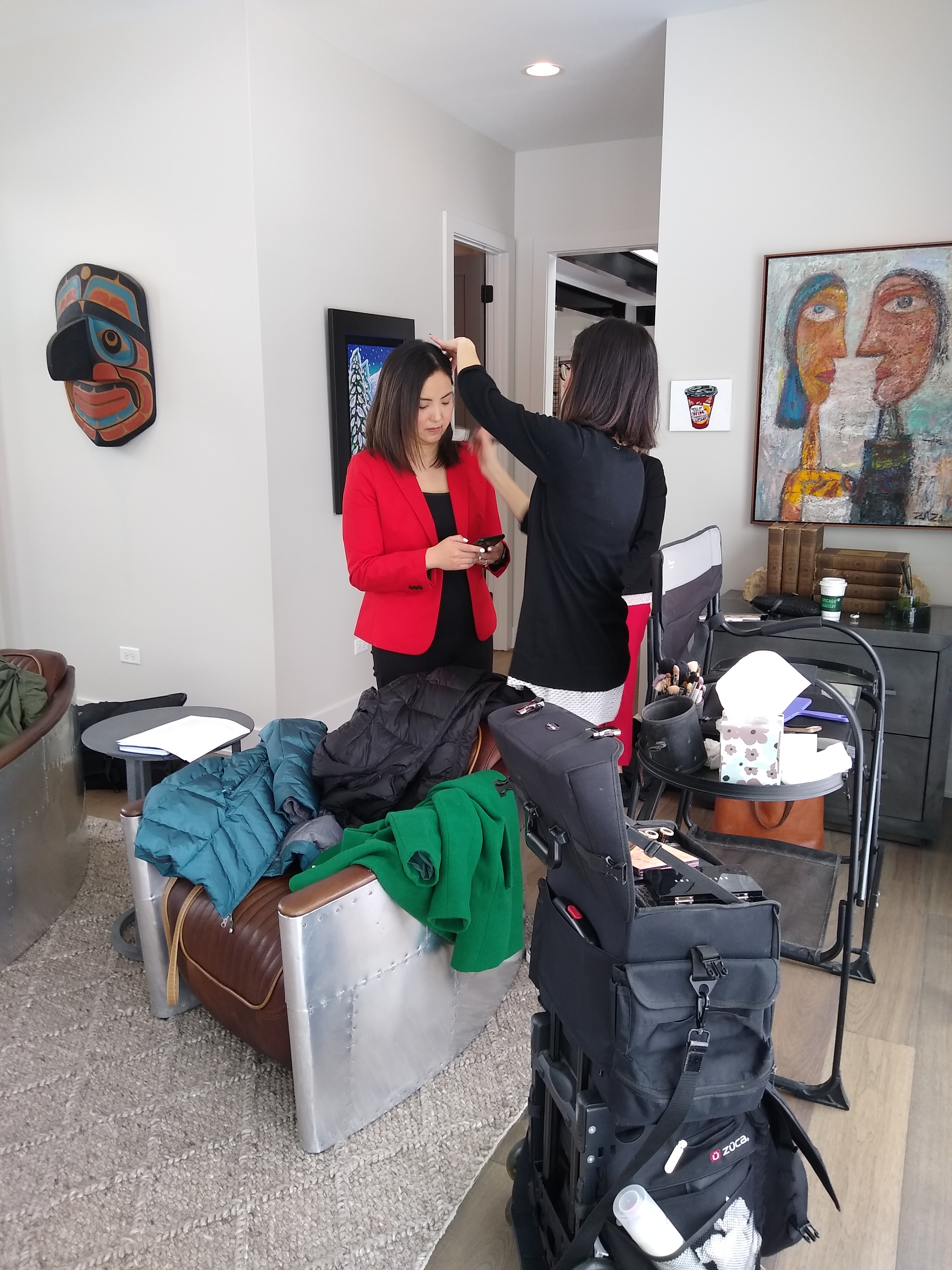 Getting those finishing touches!
The day of filming, my nerves were in high swing. I had never participated in something like this before and didn't want to blow it. I started by getting my makeup done by Makeup by Elisa and got more and more nervous as I was sitting in that makeup chair. But, after some deep breaths and a few minutes reviewing my interview questions, (and my morning Starbucks!) we started filming.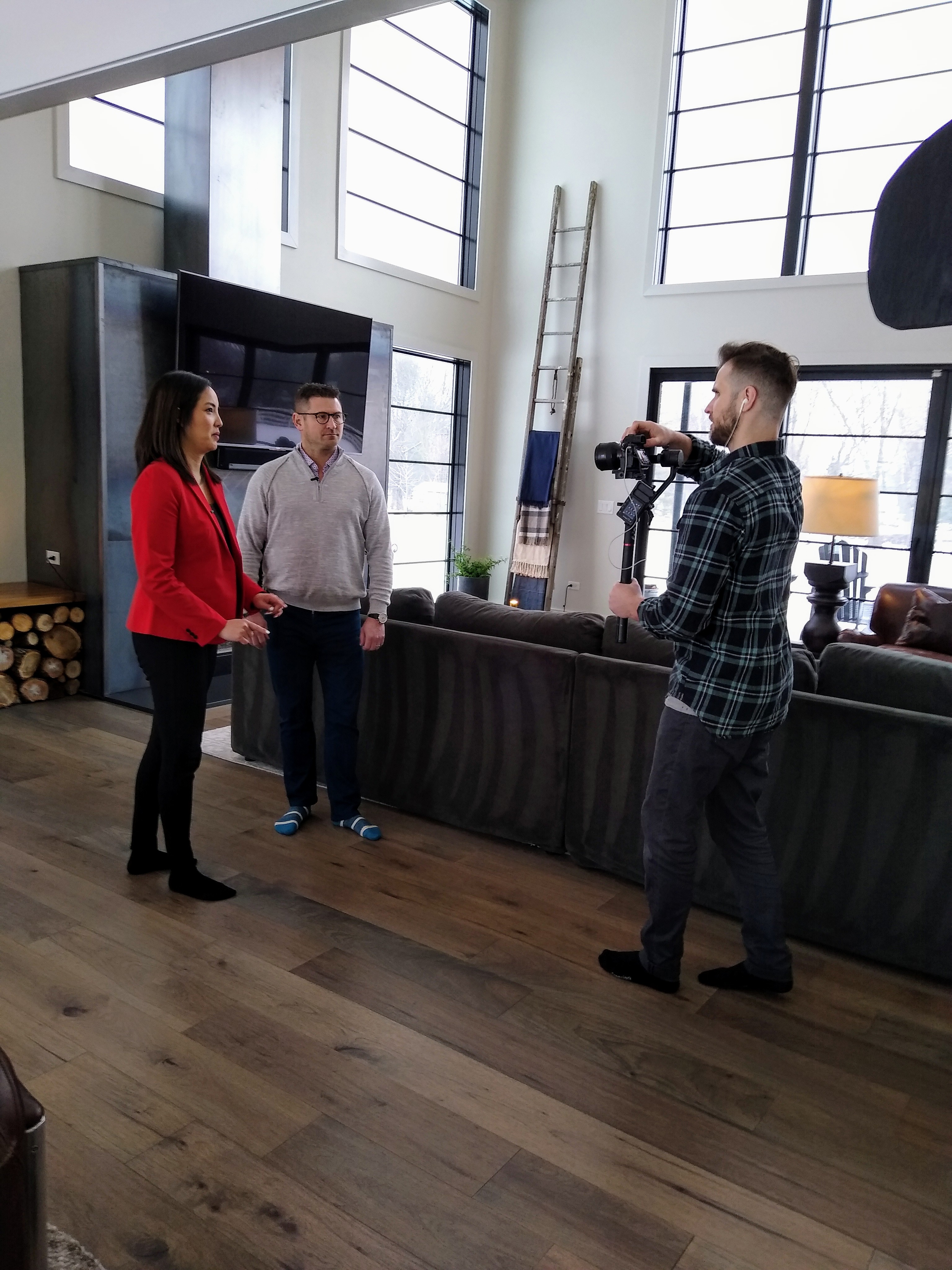 Getting ready for our first time on

camera
Filming out in the barn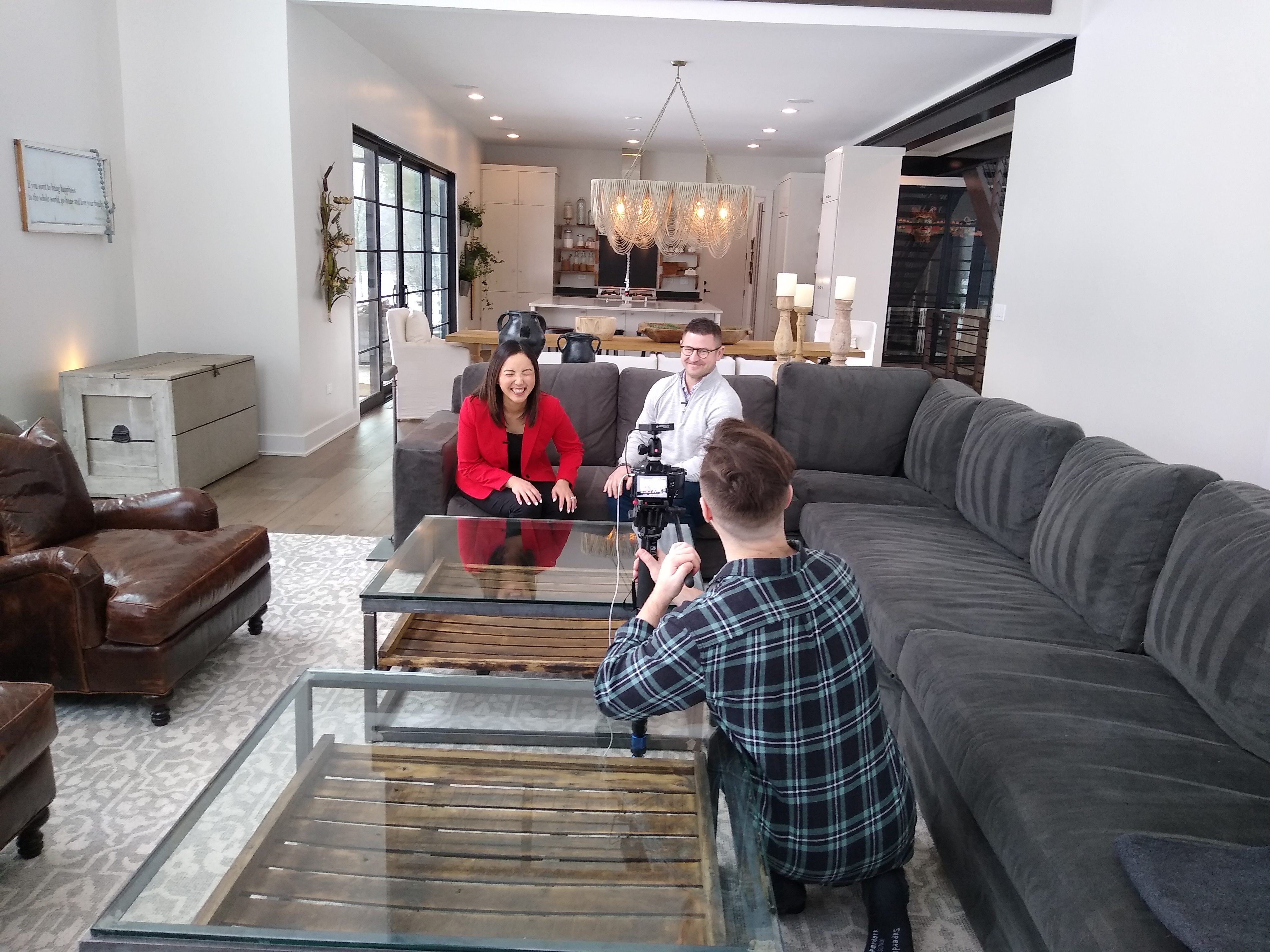 Having fun during the interview with Scott
And it went great! The videographer walked us through the whole home, getting close-up shots of all the charming features along the way. We ended up getting most everything done in one take. I'm sure I'll be cringing on the inside anyway once I see myself on the small screen, but I'm proud that I tried something so new to me!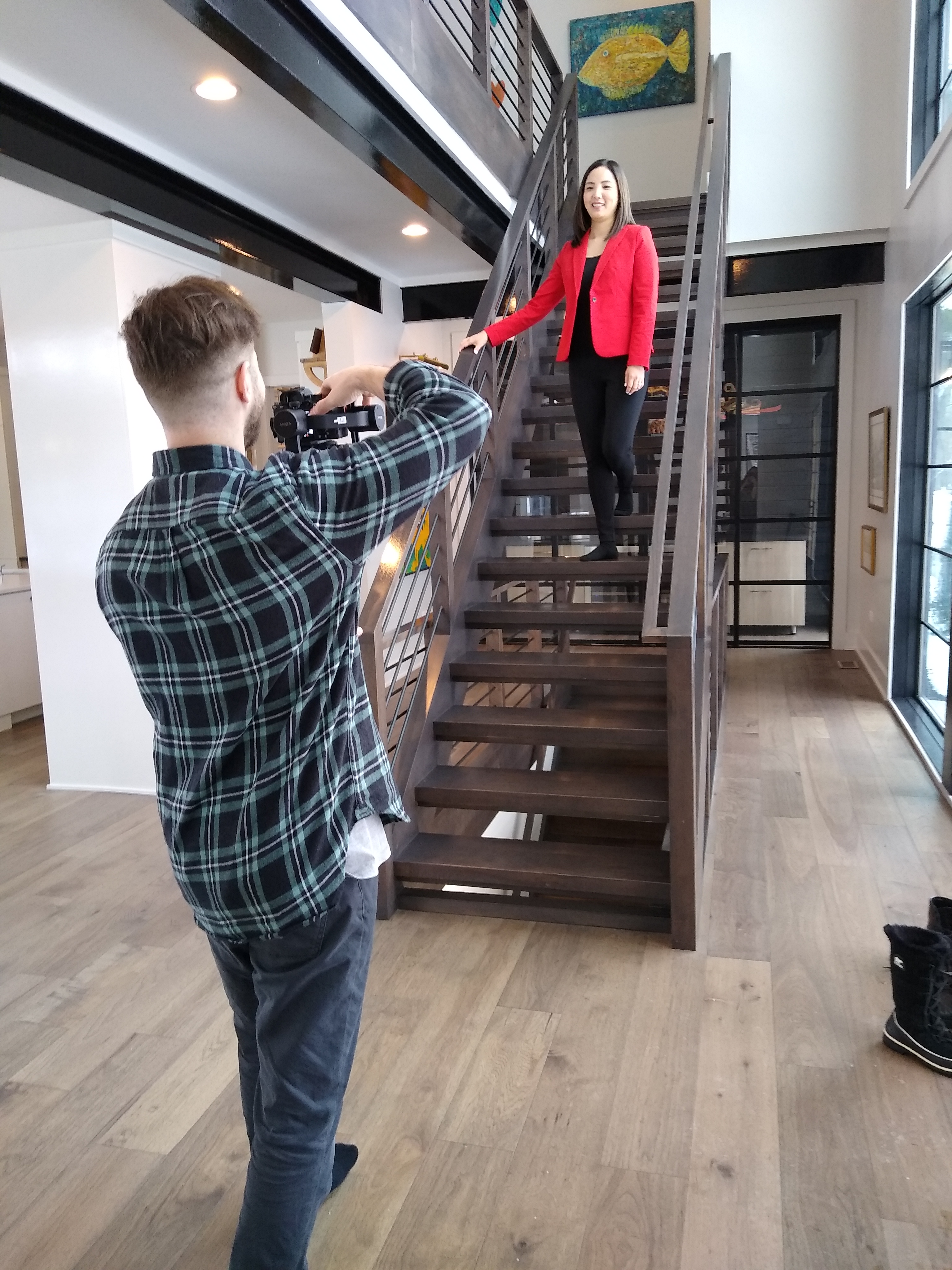 Promo shot!
The episode airs tomorrow, February 20th, at 7pm. You will be able to tune in at AmericanDreamNetwork.TV, or the episode will be available to stream on Roku, Apple TV, or Amazon Fire TV. We cannot wait to see it, and I hope you will try to catch it as well.

Update February 20: The episode is now available to stream! Click here!