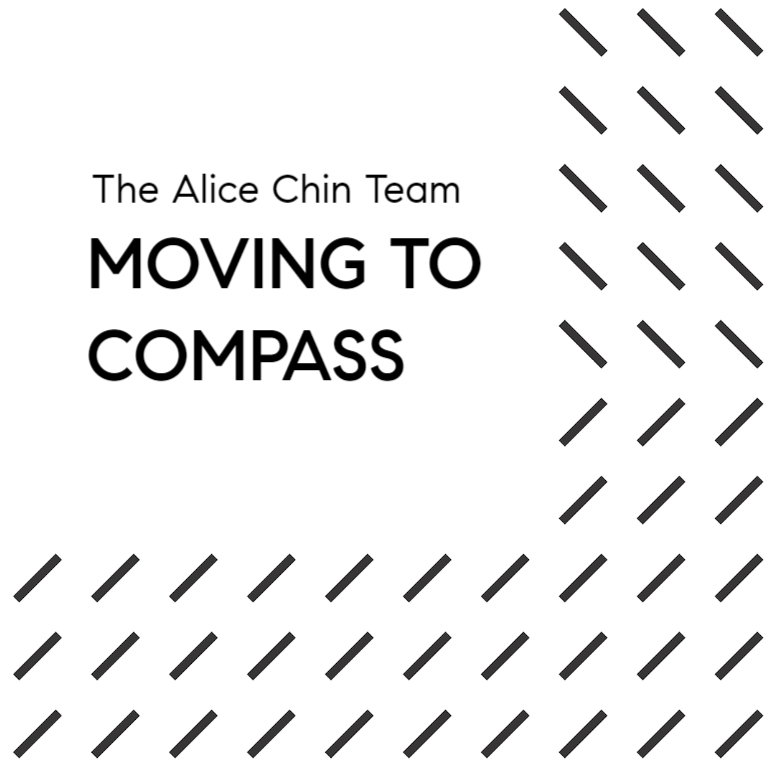 I am so excited to announce that The Alice Chin Team has made a move of our own: to Compass Real Estate! Compass is a rapidly growing, tech-based real estate brokerage, and we will be one of their founding teams at the new Naperville office!
It was a difficult decision to leave Keller Williams. I have learned so much and have worked with so many wonderful people. But sometimes, a change is necessary to continue growing.
Compass offers tools, technology, and support that will enable our team to learn and provide our clients with the best service possible. Their proprietary technology platform will enable us to streamline our entire process, therefore allowing us to give even more personal attention to each client. They provide powerful searching software that will allow us to provide more thorough market data, syndicating a collection of homes from every source. They also offer a full in-house marketing agency, made up of graphic designers and marketers who work with the team to market each listing- providing an even more heightened level of service.
Our team's mission is to create the perfect real estate experience for each and every client. I believe that this aligns with Compass' mission to help everyone find their place in the world. I'm excited to work together towards both of these goals.
I am also excited about our new office space! While the permanent Compass Naperville office is built out, the team will be working out of a cute temporary office in a converted home right in downtown Naperville, across the street from Nichols Library. (Or at least, we look forward to working out of this new space once it is safe to do so!)
Please reach out if you have any questions about this transition. We'll be happy to talk!