The Alice Chin Team has a very exciting announcement: we will soon be moving into our very own building on Jefferson Ave in Downtown Naperville!
It all started when, way back in spring of last year, my friend and fellow Realtor Gail Niermeyer stopped into our current office to drop off an earnest money check. She jokingly mentioned offhand that I should help her out and buy her listing right next door to our office since the last contract fell through. I laughed and we went on with our days. But once the seed of the idea had been planted, I couldn't stop thinking about it.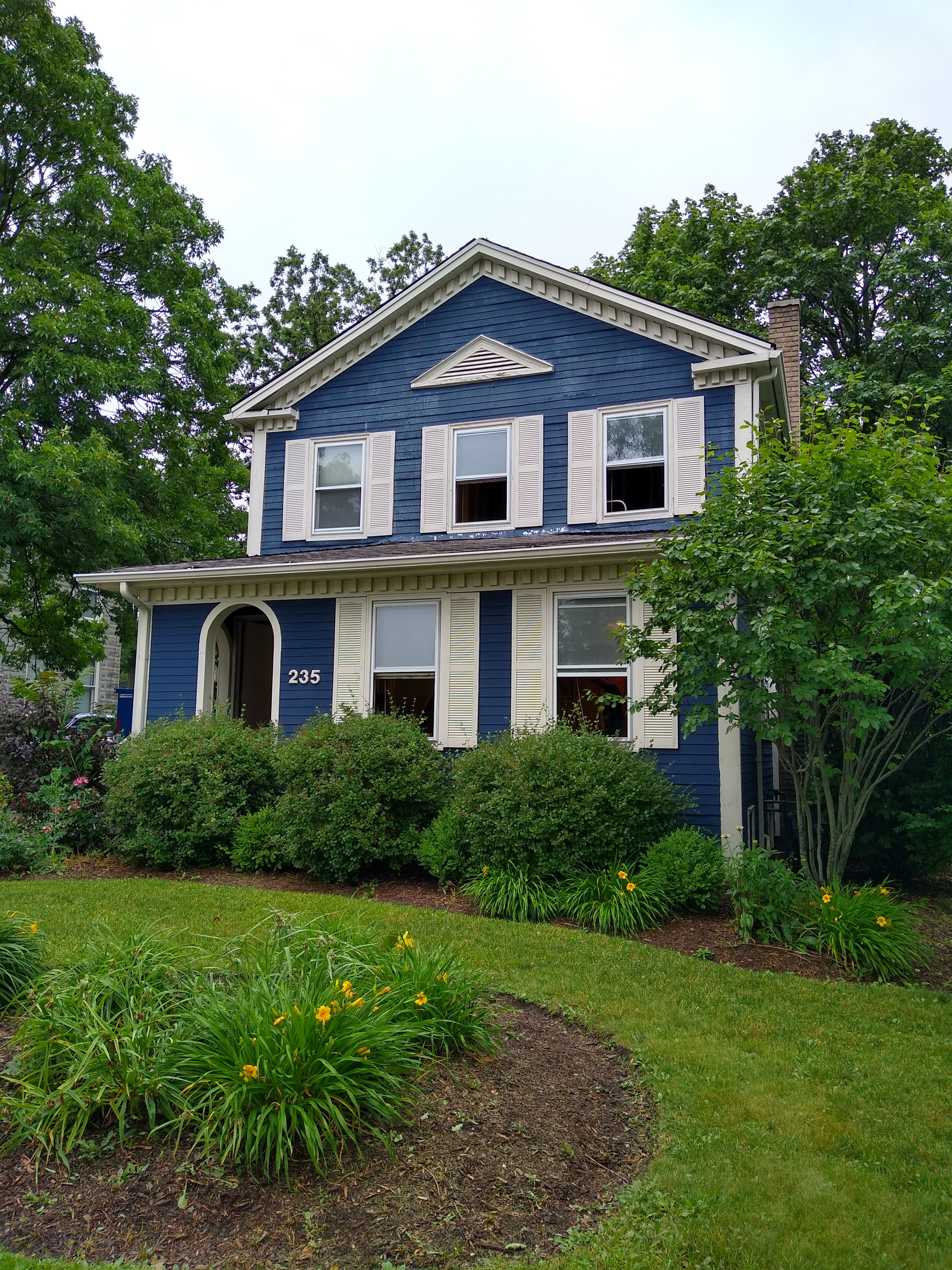 I had, of course, noticed the adorable blue building that was sitting on the market. It was a Grecian Revival built in 1895, zoned transitional use (very rare in Downtown Naperville!) and had plenty of room for my team to grow into. The location was unbeatable. The property would need some TLC but was full of potential. I put in an offer, and we got together a deal!
The road up to and beyond the closing table, however, was not an easy one. I sold my and Mike's investment townhouse in Aurora and then orchestrated a 1031 exchange toward this property (a banking nightmare!) We applied for an SBA loan for the remainder but were unable to qualify because of the building's status on the National Register of Historic Places. We were excited at the prospects this presented (a commemorative plaque, maybe?) however, it meant that we had to switch to conventional financing and threw additional wrinkles into our timeline.

Our initial plans with the property were to spruce it up with new kitchen and bathroom fixtures, new flooring, maybe knock down a wall or two to open the space up. We had the idea to drop the floor lower into the basement, in order to add some height to the first floor ceiling. I also expected other larger projects to arise; for example, I knew the siding would have to be replaced since it crumbled to the touch.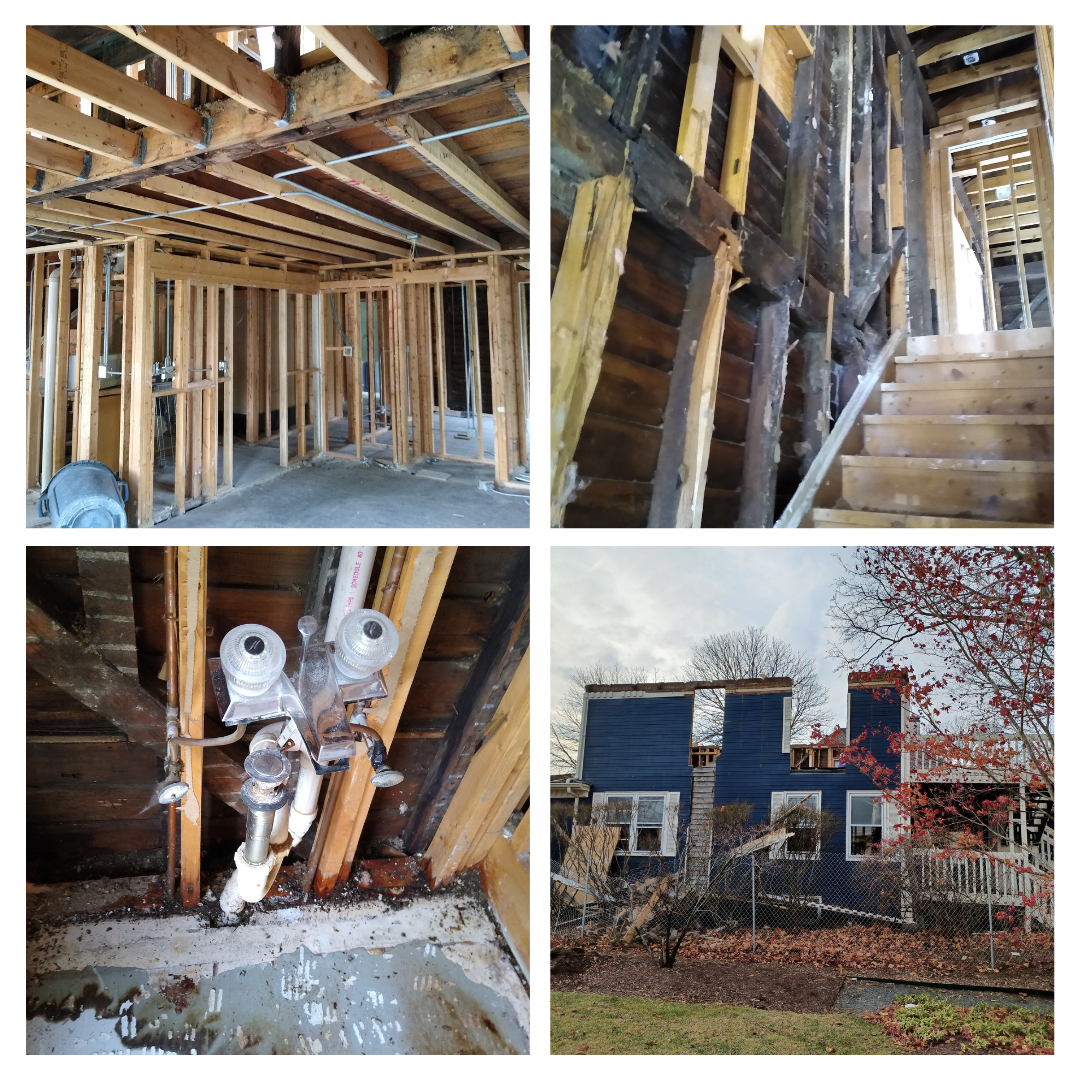 Unfortunately, the building had not been well maintained in the 126 years since its construction, and problems began to arise one after another. I hired my trusted contractor Don Brown of Brownstone Homes, who had redone my first floor the prior year, to spearhead what was quickly becoming a much larger than expected project. We also enlisted the services of LC Interiors to help with the design.

In the end, it was not only the siding that couldn't be salvaged; the wood beams needed replacing, the foundation was not sound, even the water main to the street had to be replaced! The project ballooned to proportions that I had not imagined. The permits from the city alone took 5 months, and, of course, we were trying to build during labor shortage and supply chain issues.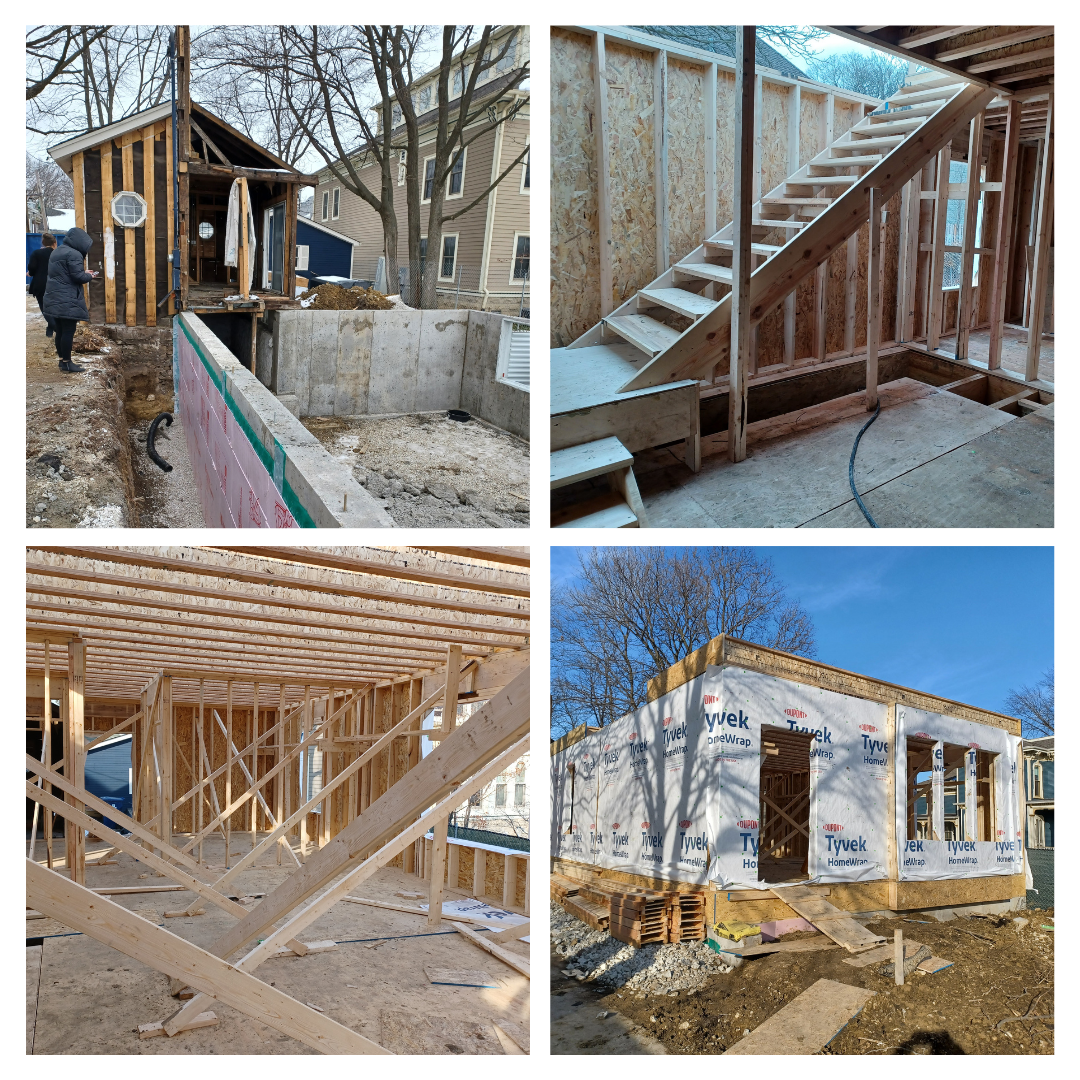 Construction chugged along slowly through the winter months. Since the new building is right next door to our current office, we had a front row seat for all the action. It has been fascinating to watch the building come down and then go back up! LC Interiors are our neighbors on the other side, making it simple to stop by to check out samples.

The best part of all of this is that my team and I got to design and build a space that will be truly our own. The new building will have more square footage as well as a 9′ basement. We still have a couple of months of construction left, and then it'll be a while longer before all the interior finishes and décor are totally complete, but at the end of it all, we will have a permanent home in Downtown Naperville to grow out of for years to come!
Check out a sneak peek of the building on the most recent episode of Naperville Homes & Happenings.