About Alice Chin
Your Home, Our Passion®
The Alice Chin Team are truly passionate about real estate. They apply that passion to each step of the process of guiding clients through their real estate transaction and aim to create the perfect real estate experience for each and every client.
When you work with The Alice Chin Team, you get the full support of not just a single agent, but of the entire team, with each member specializing in a particular role. This enables them to provide an unparalleled level of expertise. This includes the guidance of a seasoned appraiser, which can be invaluable in this rapidly shifting market. The Alice Chin Team brings a combined 75+ years of real estate experience!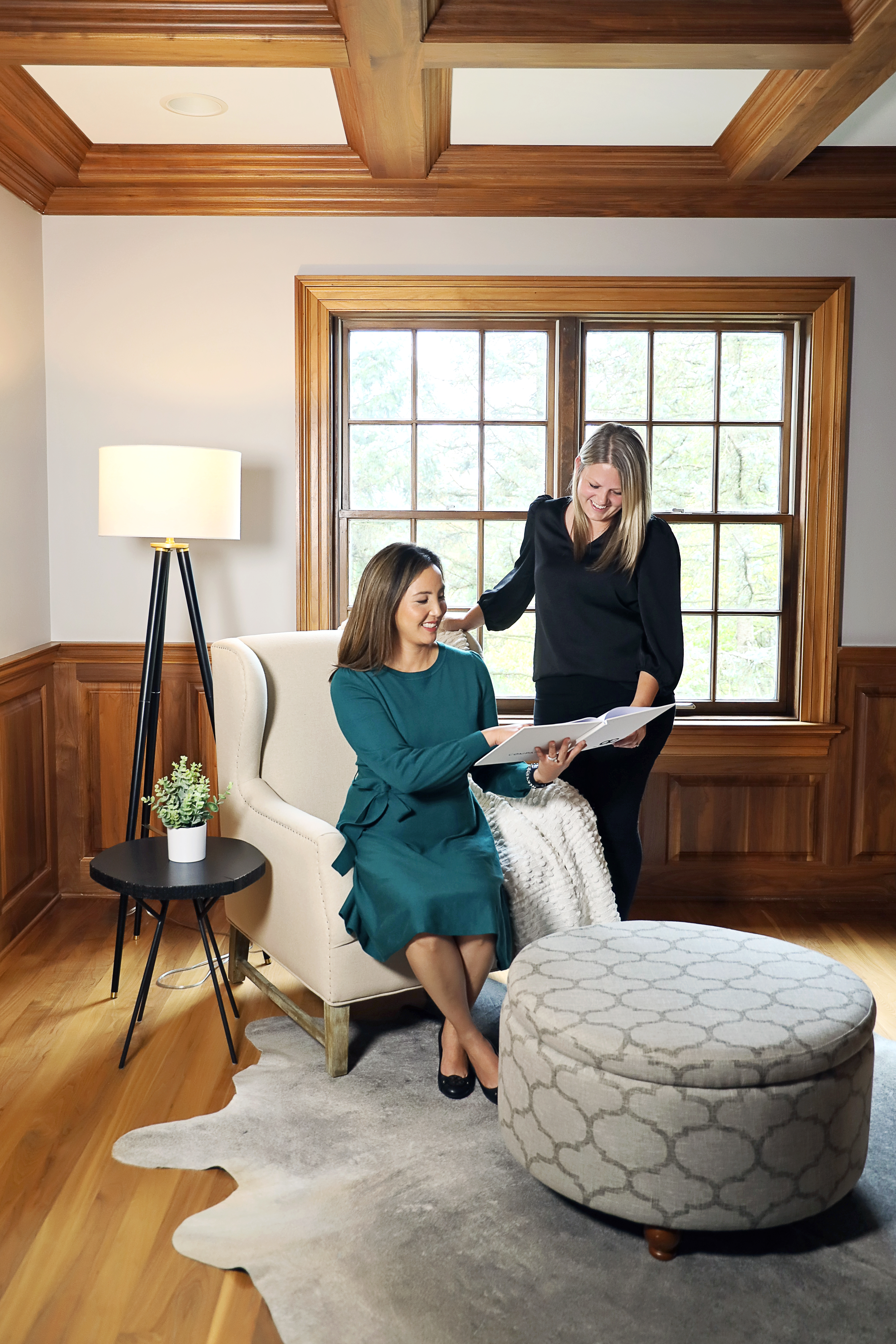 Local Agents with Industry-Leading Resources
This team's agents have an unparalleled knowledge of our local market of Naperville, Lisle, Wheaton, Glen Ellyn, and surrounding towns. In 2021, the team launched a local web series, Naperville Homes & Happenings, where they shine a spotlight on local small businesses, events, homes, and everything that makes their hometown great!
The team's local expertise is backed up by COMPASS, a global brokerage that provides a suite of cutting-edge marketing, home search, and networking tools and technology. These tools allow them to provide the highest level of service.
Background
Alice is the principal agent and founder of The Alice Chin Team, one of the top real estate teams in Naperville. Prior to her career in real estate, Alice attended and graduated from the University of Illinois at Urbana-Champaign with honors in finance. She worked as an analyst and as an underwriter at JP Morgan Chase, previously known as Bank One Corporation.
Alice has received numerous recognitions and awards throughout her 16-year real estate career. She is a Certified Luxury Home Marketing Specialist and a Pricing Strategy Advisor.
Alice has been a resident of the Naperville area since 1991, where she lives with her husband, two children, and their recently adopted cattle dog, Tessa. She loves to work out at Orange Theory Fitness and to train for various fitness events, including Spartan races.
Awards & Recognition
#1 Team at Compass – Naperville – 2020, 2021
#3 Team at Compass – Western Suburbs – 2021
Featured on the cover of DuPage Real Producers Magazine – January 2020
Ranked #27 in the state of IL by Newsweek – 2020
Ranked in the Top 100 in the state of Illinois by America's Best – 2019, 2020, 2021
Featured in Chicago Agent Magazine's Who's Who – 2016, 2017, 2018, 2019, 2020, 2021
Featured on the cover of Chicago Agent Magazine – February 2010, July 2016
Ranked among the top 20 agents in DuPage County – 2010, 2014-2018
Ranked among the top 20 agents in Will County – 2011, 2012, 2016, 2017, 2021
Invited to President's Club (top 2% of agents company-wide) – 2009-2015
Ranked #1 in Naperville, based on total production volume – 2014-2017
President's Circle Premier Award – 2012-2014
President's Circle Elite Award (nationally ranked top 1%) – 2011
Interviewed by Naperville Magazine – April 2010
President's Circle Award (nationally ranked top 3%) – 2009, 2010
Diamond Society Award (nationally ranked top 6%) – 2008
Sterling Society Award (nationally ranked top 8%) – 2007
"Rookie of the Year" – 2005
Pricing Strategy Advisor
Certified Luxury Home Marketing Specialist
Fluent in Mandarin Chinese